Applications
제목
2010 Fall Semester, Admissions Guide for Undergraduate Course
Admin | 2010-04-13 | 조회 3523
본문 내용
We are announcing the 2010 Fall Semester Undergraduate School Prospectus. Please download the attached file for details.
■ Admission timeline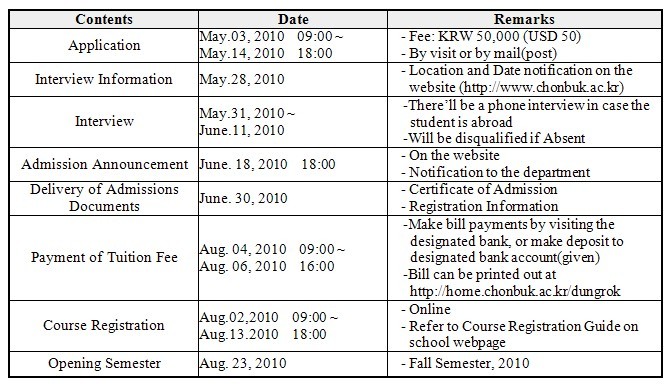 ■ Scholarship: CBNU provides the University Fee (approx. 70-80% of the whole tuition) for the first semester. The scholarship for the international students for the succeeding semesters would depend on the grades of the previous semester.
■ Inquiry: International Affairs Office, 82-63-270-4653
2010FallAdmissionGuide_Undergraduate_doc.zip
Count : 3700
372337 KB